A great addition to the Motopark facility. Introducing our MTB/BMX skills area, challenging MTB trails with special features and our diabolical BMX pump track.
Bookings for Corporate and School Groups, Birthday Parties, Wedding Parties can be made anytime and no membership is required.
Other programs include the following, you needn't be a member to take part in these programs. All bookings made at info@motoparkracing.com
Summer Day Camps
MTB Riding Lessons
MTB/BMX Skills Sessions
BMX Race Training
MTB Race Training
Using your MTB for Motocross Training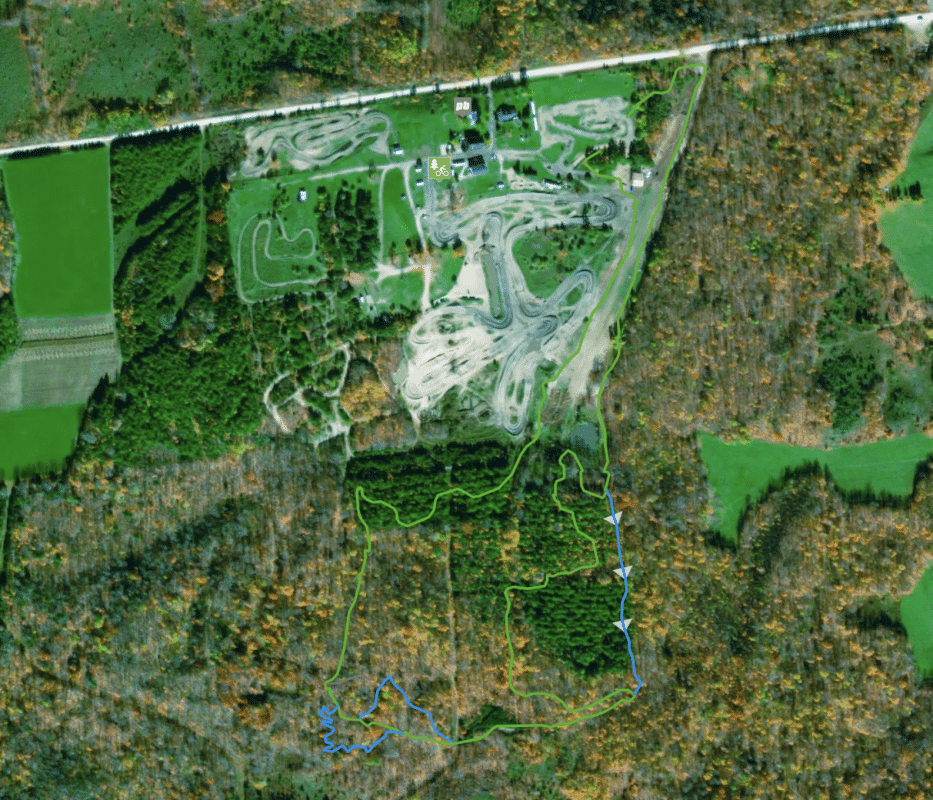 Check out Trailforks to see a trail map
A great addition to the Motopark facility. Introducing our MTB/BMX skills area, challenging MTB trails with special features and our diabolical BMX pump track.
Open May 11 to October 14
Day and extended hour riding at our Mountain Bike and BMX Adventure Park is only open to members.
The Adventure Park extended hours program allows members to access the park outside the official opening hours (buddy system in effect). All park users have to report to the registration area in the Off Road Cafe to sign the daily waiver form. Should the Cafe be closed a waiver form will be available at the main gate at the entrance to the Adventure Park. Extended hours are from 9 a.m. to 9 p.m. Thursday thru Monday in April, May, June, September and October. The park is closed Tuesday and Wednesday in the spring and fall. Extended hours are 7 days a week, 9 a.m. to 9 p.m. in July and August.
Memberships are good for 365 days from the date of purchase.
All prices include HST.
BMX, Mountain Bike and equipment rentals are available for members and non-members. Members $30 for a 3 hour session. Non-members $40 for a 3 hour session includes Day Ride Fee.
Extended hours up to 6 an additional $10.
Motopark's Adventure Park Instructors offer lessons for both Beginner and Advanced Mountain Bike and BMX riders.
Our 1 hr. 30 min. program will leave you riding with greater confidence and ability. Riders taking part in the program can also ride the balance of the day at the Park. Cost is $80. for the first rider and $60 each additional up to 4 total per Instructor. Rental bikes and equipment are available if required at a 50% discount for those taking part in lessons.
Our Day Camps take place Monday thru Friday for 8 weeks starting July 8, 2019. Programs are available for those 8 to 12 and 13 to 16. Attendees take part in Mountain Bike and BMX programs as well as a number of other outdoor activities. Included are 2 sessions during the week of low impact Gotcha Paintball for younger attendees and Paintball for those older, a $60 value.
Hours are 9 a.m. to 4 p.m. (extended 1 hour early arrival and late pick up no extra charge). Cost for the 5 day program is $275. and includes lunch each day. Rentals and equipment are available, $100. for the week.
Bookings can be made by email at info@motoparkracing.com
$20. per person, groups of 8 or more. 2 to 4 hour program depending on your needs. If lunch requested $8 per person.
A motopark instructor will be with the group providing tips and supervision as required. If rentals are required a 50% discount is available off our regular rental rates above.
ALL PARK USERS MUST REPORT TO THE REGISTRATION AREA IN THE OFF ROAD CAFE TO SIGN IN. SHOULD THE CAFE NOT BE OPEN A WAIVER FORM WILL BE AVAILABLE AT THE MAIN ENTRANCE TO THE ADVENTURE PARK. THOSE UNDER THE AGE OF 18 REQUIRE A PARENT TO SIGN FOR THEM.